Most Viewed Articles
Most Viewed Articles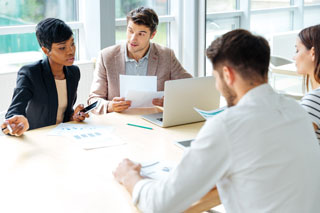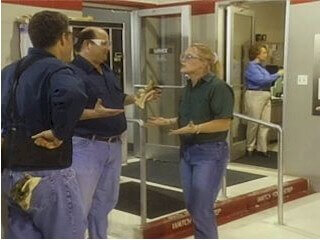 Unacceptable behaviors that could lead to Sexual Harassment
Category:
Harassment
Posted:
03-16-2011 11:49 PM
Views:
2224
Synopsis:
There are numerous behaviors that could lead to sexual harassment in the workplace. We are all used to the examples we see in TV or movies about the manager who demands sexual favors from his workers, but although this obvious version of harassment still exists, it now occurs mostly in the form of Hostile Environment Harassment. This type of harassment occurs when sexual behaviors are unwanted and continuous and create an intimidating, hostile or offensive working enviroment. Sexual Harassment training should include every behavior listed below.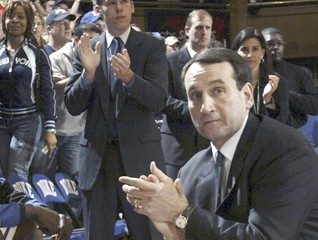 Five Quick Ways to Motivate Your Employees
Category:
Management/Leadership
Posted:
04-19-2011 11:48 PM
Views:
2222
Synopsis:
Your job has a manager has many facets, but probably the most important one is to motivate your employees to higher productivity and efficiency. With the economic climate, impending layoffs and the generation lack of optimism in the business world these days, your job as a motivator is even more crucial. Managers need to look for ways to keep their employees inspired and quickly! Here are few simple ways to get started motivating your employees.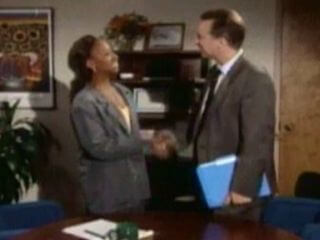 Interviewing: Facts are the Key to making it more than a gut feeling
Category:
Articles
Posted:
12-05-2010 03:58 AM
Views:
2196
Synopsis:
Facts are the buried treasure of any interview. As an interviewer your main objective is to dig through everything and get the facts that determine if the candidate has the knowledge, skills and ability to do the job you are hiring for effectively. The way to accomplish this is through behavior-based questions. These are questions that are designed to uncover past behaviors that can be used to predict future behaviors.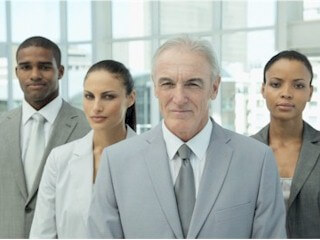 Behaviors that lead to Illegal Workplace Harassment
Category:
Harassment
Posted:
04-06-2011 11:48 PM
Views:
2151
Synopsis:
There are a number of behaviors that could lead to illegal workplace harassment. When continuous and unwanted behaviors are insensitive or offensive and focus around a difference or perceived difference, they can reach the level of illegal workplace harassment. Workplace harassment training should focus on the various types of behaviors that are considered offensive. It does not hurt to specifically spell out a number of these behaviors to make sure there is complete employee understanding in your harassment training.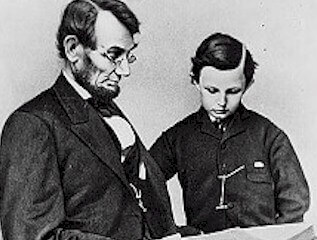 Staying a Great Manager While Becoming a Great Leader
Category:
Articles
Posted:
12-14-2010 03:51 AM
Views:
2149
Synopsis:
Great business leaders know that there is a lot more to becoming a leader than simply being assigned to the role of manager. A manager is primarily an administrator. The job of a manager is to run a section, group or division of an organization and the role is an important one. The skills associated with this administration take years to develop and the position is earned. However, it does not automatically make you a leader. A leader earns his title by getting others to follow his vision. Both roles are extremely important within an organization and the employee who excels in both becomes an organization's most valuable asset and leadership training is imperative to accomplish this.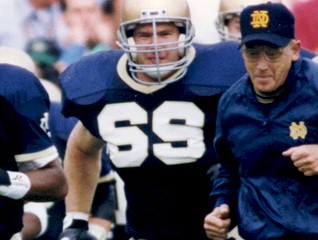 Are You Inspired? It's Up to You!
Category:
Employee Development
Posted:
05-07-2011 11:46 PM
Views:
2137
Synopsis:
Do you wake up in the morning with a pep in your step ready to take on the day or do you dread every moment of your job and wake up depressed and unmotivated. Unfortunately, millions of people are the latter. They lack inspiration in their job and in turn they have little productivity. Their lives are bleak because of it and they mope along uninterested day by day.

What's the difference between the two employees? Between the ultra-motivated and the completely unmotivated? It comes down to self. Those that are motivated, choose to be motivated and those that aren't choose to be unmotivated. It's really that simple.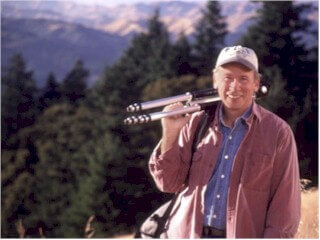 Celebrating What's Right with Dewitt Jones
Category:
Articles
Posted:
12-01-2010 04:04 AM
Views:
2130
Synopsis:
The business world is full of organizations desperate to innovate and find the creativity needed to change in difficult times. Yet, most companies have a negative outlook. It's so easy to find fault in things and generally take a gloomy attitude. Businesses become so focused on the problems that face them that they forget that to solve the problems they need to look at possibilities. Looking at the negative closes the mind. Dewitt Jones teaches us to attack problems a little differently. Look for the positive in everything. He encourages us to Celebrate What's Right With The World instead of what's wrong.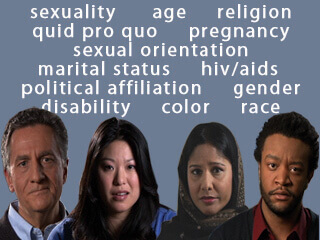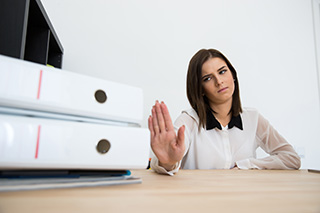 Delaware HB 360: What You Need to Know
Category:
Info
Author:
TrainingABC
Posted:
06-09-2019 05:02 PM
Views:
2125
Synopsis:
If you work in Delaware, you may or may not have heard of a new law that takes aim at sexual harassment in the state. Called
House Bill 360
("HB 360"), the legislation "seeks to offer broader protections for Delaware workers against sexual harassment than those found at the federal level."