Most Viewed Articles
Most Viewed Articles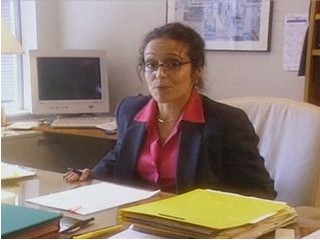 Interviewing: How to Insure Fair Treatment for All Applicants
Category:
Articles
Posted:
12-05-2010 03:57 AM
Views:
1861
Synopsis:
Discrimination in hiring is prohibited by federal and most state laws and should be avoided at all costs. Individuals who have been discriminated against can seek redress in civil court and it can cost your company dearly in both reputation and dollars. Discrimination is prohibited against the following protected classes or groups: race, national origin, age (40 and over), sex, disability, military service, religion and color. The questions asked during an interview are the most important part of avoiding employment law discrimination. The best way to avoid any mistakes is to ask the same exact questions to every candidate who comes to your business for a job interview.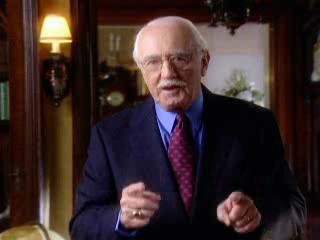 Be a Leader Others Want to Follow
Category:
Articles
Posted:
11-29-2010 04:05 AM
Views:
1856
Synopsis:
A manager by nature has a short range view. The everyday tasks of running an organization keep a manager running around putting out fires and trying to survive the day. Day after day, week after week, his time is constantly filled. A leader finds time to look to the future. If there is no focus on the future, then the present will eventually mean nothing. Unless an organization knows where it is going then steering the ship in the present is an exercise in futility. It might as well be in an ocean thick with fog without a compass.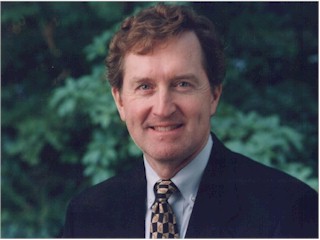 The Power of Vision
Category:
Articles
Posted:
01-25-2011 03:21 AM
Views:
1846
Synopsis:
The power of vision in business is perhaps the most important strategic advantage available to businesses today. If businesses don't have a vision of where they want to be in 5 or 10 years then they are treading water in the present. Every business decision made in the present affects positively or negatively where the company will be in the future. If they don't know where that future is then decisions made today are like shooting in the dark.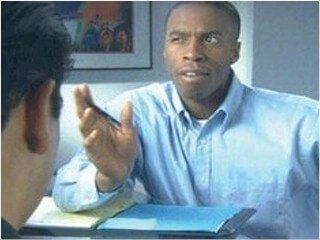 Preparing for an Effective Interview
Category:
Articles
Posted:
12-09-2010 03:54 AM
Views:
1835
Synopsis:
Hiring a new employee can be a legally dangerous situation. Turnover as a result of a bad hire can be costly. Most studies show a cost of about 30% of the employee's annual salary to find a replacement. In addition, interviews can put the company in legal jeopardy if they are not conducted correctly. One of the most important aspects of conducting a legal and effective interview is the preparation. In addition to preparing questions that are legally acceptable, an interviewer needs to make sure that the questions also are sufficient to provide an effective hire.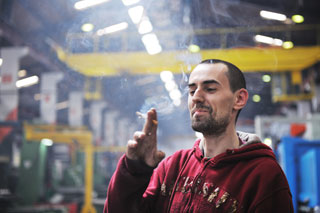 Addressing Employee Drug and Alcohol Abuse
Category:
Management/Leadership
Author:
TrainingABC
Posted:
01-10-2019 09:04 PM
Views:
1835
Synopsis:
Drug and alcohol use in the workplace is a serious problem. It can cause a loss of productivity, depression, illness and even accidents which result in injuries and death. Learn how managers can address this difficult challenge in their workplace.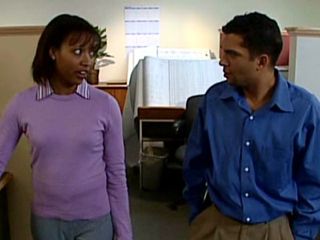 Sexual Harassment Training - The Best Investment a Company Can Make
Category:
Articles
Posted:
12-19-2010 03:47 AM
Views:
1832
Synopsis:
Sexual harassment training is one of the best investments in time and money that a company can make. It is imperative in today's litigious world that everyone in an organization knows exactly what sex harassment is and why it is unacceptable. Despite the heavy amount of press on the subject, there are still employees who either know better and still do it, or simply don't understand exactly what constitutes harassment in the workplace. In addition, a company can be held liable even if they didn't know the harassment was occurring if they did not provide training and a policy to employees.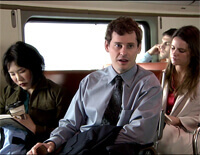 The Best Ways to Get Your Employees to Embrace Change
Category:
Articles
Posted:
12-06-2010 03:57 AM
Views:
1821
Synopsis:
Change is inevitable. Unfortunately, change can bring about fear, uncertainty and distrust amongst your workforce. These reactions are normal. Most people will feel one if not all of these feelings at some point when faced with change. It's your job as a manager to get them through these tough times. The business world is constantly in flux and it will be a constant challenge for all managers to bring their employees along and through these changes. Here are three ways to help your employees to embrace change.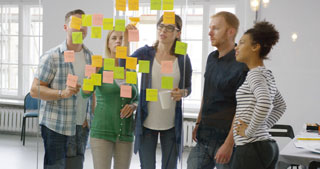 Employee Engagement - The Key to Moving Your Organization from Good to Extraordinary
Category:
Management/Leadership
Author:
TrainingABC
Posted:
06-17-2018 06:47 PM
Views:
1808
Synopsis:
According to a recent survey by Gallup only 13% of employees worldwide are engaged in their job. In the United States alone this results in a loss of between 450-550 million per year. Companies who have captured employee engagement have a tremendous advantage over those that haven't. So how do you make a change? While it's not easy, there are steps that you can take immediately to move your organization from simply good to extraordinary!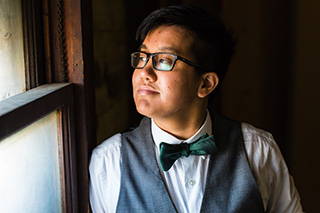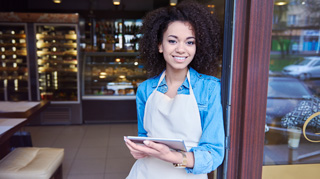 California Wage and Hour Compliance
Category:
Articles
Author:
TrainingABC
Posted:
05-29-2021 04:50 AM
Views:
1768
Synopsis:
Current world events and constantly changing Wage and Hour laws are moving targets that put California businesses in a precarious position to remain compliant.