SCORM Explained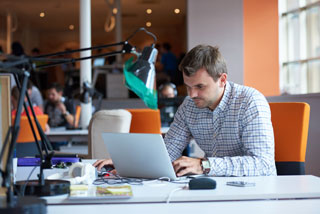 Category:
Info
Author Name:
TrainingABC
Posted:
02-10-2019 04:54 AM
Views:
1638
Synopsis:
You may have seen the acronym SCORM on our website or elsewhere in association with e-learning. Let's explain what it is, what it does, and why it's important.
If you work for an organization that creates eLearning software products, you have to be cognizant of some best practices and common behaviors that undoubtedly affect your business. Especially since you are involved in the development of software, you and your developers have to be aware of standards that you must follow when producing your software and releasing it out into the world.
Because of this, you will want to ensure that your eLearning software products comply with SCORM. SCORM, which stands for Sharable Content Object Reference Model, is a set of technical standards that have been widely accepted for eLearning software products. Ultimately, failing to comply with SCORM may result in problems with your product and frustrated consumers. On the other hand, SCORM can be an extremely powerful tool if you are in the business of online, distance learning, or eLearning.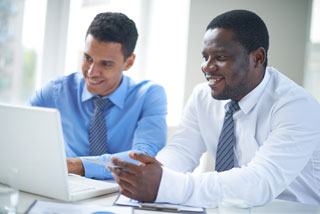 SCORM: What is It?
Once again, SCORM is the de facto set of standards in eLearning software products. In other words, SCORM standardizes the way that eLearning software programs are created and how those programs are launched into the marketplace.
To further explain the power of standardization, the SCORM creators share a simple example. When you purchase a DVD, there is no need to be concerned about whether that DVD will play on a Samsung DVD player, a Panasonic DVD player, or a Sony DVD player. You are confident that the DVD will play—regardless of the DVD player that you use. This is because DVD films are produced according to the same set of standards. Quite obviously, following a set of standards is highly beneficial for the consumer, as they do not need to worry about whether their DVD will actually work with their DVD player.
This simple example is persuasive and shows the power of following a set of standards like SCORM. The creators of SCORM emphasize that they designed these standards so that creators can distribute their eLearning software programs to Learning Management Systems ("LMS") with as few obstacles or headaches as possible.
Considerations When Implementing SCORM
At this point, it is likely clear to you that you should at least consider using SCORM in your eLearning software products. But that naturally leads to the following question: how do I actually implement SCORM?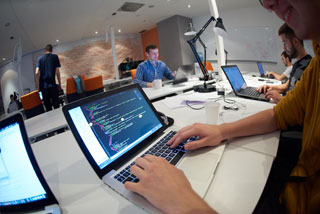 There are several things to keep in mind. First, it's important to note that there are different types of SCORM. In fact, there are five, and you will need to make a decision on which versions you should use. The most widely used versions are SCORM 1.2 and SCORM 2004 3rd Edition. If you are just starting out, you are going to want to visit this website to learn more.
As far as the actually implementing SCORM into your next course or program, you will most likely be working with a developer on your team. You should pass along this page to the developer so that he or she can understand how SCORM actually works and how you can ensure that your next project is SCORM-compliant. This page is very technical, so unless you have some background, familiarity, or even interest in the technical side of SCORM, you will want to delegate this away to an expert.
Once you create an eLearning course or program that is SCORM-compliant, you will obtain a zip folder. You (or your developer) will then take that zip folder and upload it to your LMS. As long as your LMS is SCORM-compliant (which you will want to double check), the LMS will handle everything from there. Ultimately, an individual wishing to consume your SCORM-compliance eLearning course will be able to quickly and easily launch the course in their browser. Once again, the fact that SCORM is a set of standards means that the user should seamlessly be able to access your content.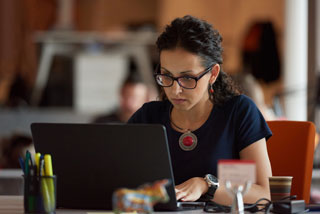 The Value of Compliance
While it may take some time to adjust to the nuances and technical details of SCORM, becoming SCORM-compliant will eliminate headaches for you and your users. Don't be afraid to delegate certain tasks or consult the SCORM website. At the end of the day, you want to make sure that you are checking off all of the necessary boxes to comply with these important standards.
About the Author
Comments on SCORM Explained