California AB1825 Supervisor Training
California AB1825 Supervisor Training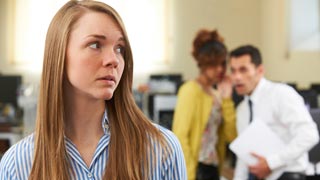 Category:
Info
Author Name:
TrainingABC
Posted:
08-20-2017 09:08 PM
Views:
2546
Synopsis:
A general overview of the AB1825 supervisor training requirements in California.
The state of California requires 2 hours of sexual harassment training every two years for supervisors in companies with 50 or more employees. Additionally, any newly hired supervisor must be given two hours of sexual harassment training within 6 months of the date they were hired. The same rules apply to newly promoted supervisors.
The 50 employee total is not exclusive to California. For instance: if a company has 49 employees working in states other than California and 1 supervisory employee in California, that company would be required to train that one employee under the law. The 50 employee total is calculated using all full time, part time, temporary workers and contractors who have worked over 20 consecutive weeks in the current or previous calendar year.
While the EEOC defines a supervisor as any employee who makes tangible employment decisions, the state of California's definition is considerably broader.
Government Code sec. 12926(s) states "Supervisor" means any individual having the authority, in the interest of the employer, to hire, transfer, suspend, layoff, recall, promote, discharge, assign, reward, or discipline other employees, or the responsibility to direct them, or to adjust their grievances, or effectively to recommend that action.
Most legal experts agree that because of this vague definition, it's better to err on the side of caution and train all employees for whom there is a question rather than testing the court's interpretation of the law.
The 2-hour course must include training on the following:
The definition of sexual harassment under the Fair Employment and Housing Act and Title VII of the federal Civil Rights Act of 1964;
The statutes and case-law on prohibiting and preventing sexual harassment;
The types of conduct that can be sexual harassment;
The remedies available for victims of sexual harassment;
Strategies to prevent sexual harassment;
Supervisors' obligation to report harassment;
Practical examples of harassment;
The limited confidentiality of the complaint process;
Resources for victims of sexual harassment, including to whom they should report it;
How employers must correct harassing behavior;
What to do if the supervisor is personally accused of harassment;
The elements of an effective anti-harassment policy and how to use it;
"Abusive conduct" under Government Code section 12950.1, subdivision (g)(2).
Classroom training, webinars, and e-learning are all acceptable training methods, however, the training must include questions to assess learning retention, skill-building exercises, hypothetical or real life examples of harassment scenarios and discussion questions of those scenarios.
Trainers
Attorney's, HR professionals and college professors are all eligible to be trainers. Attorneys must practice employment law and in particular, must have experience with Title VII or FEHA law, college professors must have 2 years experience teaching FEHA or Title VII law. HR professionals must have two years experience creating harassment courses, advising employees on harassment, or conducting harassment investigations. Every course must offer an expert to answer questions after the course is completed and answers must be provided within 2 business days.
About the Author
Comments on California AB1825 Supervisor Training