Most Viewed Articles
Most Viewed Articles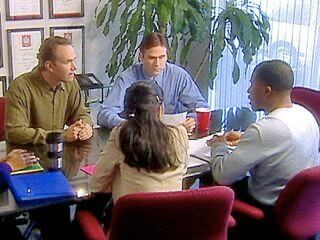 The Benefits of Empowerment
Category:
Articles
Posted:
01-26-2011 03:18 AM
Views:
2727
Synopsis:
Empowerment is one of the most powerful tools available to a manager and an organization. No one person can do everything by themselves. It takes a group of dedicated individuals to effectively run an organization. They benefits of empowerment are not only the ability to get more work accomplished, but also make the creative minds of an entire organization available. A workforce free to innovate and work unencumbered by micro-management is a happy workforce and a far more productive and efficient one. Leadership training should focus on empowerment whenever possible.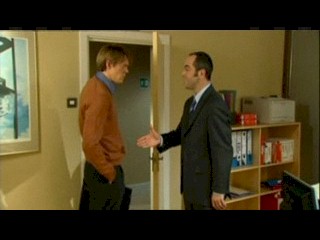 Behavioral Interviewing Questions
Category:
Management/Leadership
Posted:
12-21-2011 11:01 PM
Views:
2721
Synopsis:
Behavioral interviewing is the most effective way to hire a qualified employee. It takes gut feelings, stereotypes and biases out of the process and allows you to look at candidates in more scientific terms. The process is called behavioral because it uses behaviors presented in the past to predict future behaviors. The process sounds easy but it takes practice and persistence.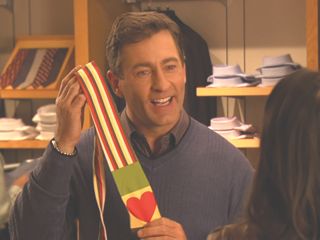 Your Customer Service Training - Is it Too Rigid?
Category:
Customer Service
Posted:
09-04-2011 10:02 PM
Views:
2717
Synopsis:
Recently, I went shopping for dog food and went to a local pet store in my neighborhood. This particular store obviously does a large amount of customer service training. They always welcome me into the store and always ask if they can help me find something. There seems to be a well-trained system of working with customers in the store. Sounds great, doesn't it? A well-oiled customer service machine dedicated to providing optimal service to the customer. However, there is a problem mixed into this brand of service - not every customer is the same and not every customer appreciates the same type of customer service.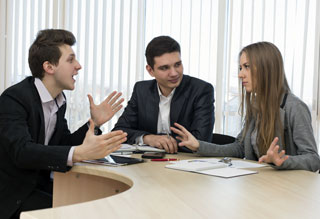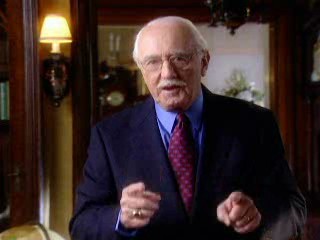 The Best Leadership Videos on the Market
Category:
Articles
Posted:
01-08-2011 03:28 AM
Views:
2705
Synopsis:
Basic leadership skills are the building blocks that provide managers an effective base to build on in their pursuit of a productive and efficient work team. Leadership training videos are an effective way to teach these all important skills and fortunately the market is full of excellent leadership programs that provide the skills that every leader in the workplace needs. Most of the Leadership DVDs on the market also come with a leader's guide and other support materials, which make the package a complete program ready to use out of the box. The following are the programs we have found to be most effective for our customers.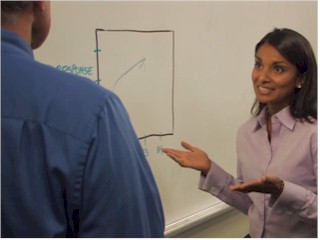 Don't Let the Service Department Ruin Your Service Reputation
Category:
Customer Service
Posted:
02-08-2011 01:10 AM
Views:
2702
Synopsis:
Companies spend thousands, if not millions of dollars on advertising and customer service training to promote their extraordinary service and yet if the service department isn't on board all of this time and money is wasted.
About a month ago I took my lawn mower in for servicing at a local power tool and lawn mower company. The man in the service department told me the mower would be ready in 7-10 days and that they would call when the mower was ready. After 12 days, I hadn't heard from them so I called to find out about the status. I was told that it was going to be serviced that afternoon. The next day I showed up to pick the mower up and found out that it wasn't done, but would be done later that day. When we called the next day, the mower wasn't done but would be done that afternoon. To make a long story short, this happened again and again for the next week until we finally got the mower - ten days late.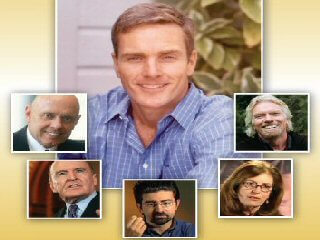 How to be An Effective and Not a Defective Leader
Category:
Articles
Posted:
01-11-2011 03:28 AM
Views:
2698
Synopsis:
Leadership isn't a fine art. It isn't a gift that inspirational people are born with. Leadership is a clearly definable skill that can be learned and when applied consistently will motivate your staff to great productivity. Look in the mirror. When you think about your own personal leadership style are you a leader that you would follow? If not, then maybe it's time to focus on the basic skills that any person in a leadership position can learn and succeed with.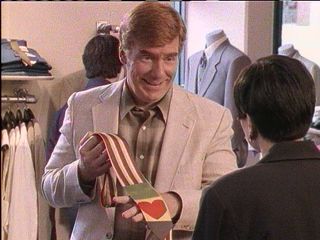 Customer Service - Its About Actions and Attitudes
Category:
Articles
Posted:
01-21-2011 03:23 AM
Views:
2690
Synopsis:
Customer Service is common sense. We are all customers in our everyday life and we all know what constitutes good and bad service. So why is it so difficult? Why do we all commiserate with each about bad service that we seemingly receive on a daily basis? It all comes down to two simple words - Actions and Attitudes. Every employee's customer service training should include training on these two simple words.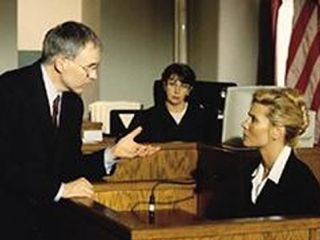 Avoid the Legal Nightmare of Discrimination in Hiring Employees
Category:
Articles
Posted:
12-04-2010 03:58 AM
Views:
2642
Synopsis:
Discrimination itself is not actually illegal. We discriminate every day. When we go to lunch we discriminate against some foods in favor of ones we like. When we make friends we discriminate against some people in favor of others and we do so because of personal like and dislikes. This type of discrimination is, of course, not considered illegal.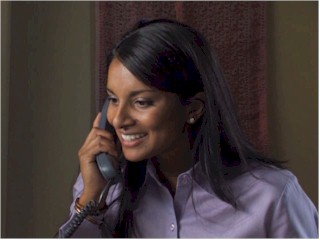 Customer Service Training Will Improve Your Company's Bottom Line
Category:
Articles
Posted:
01-01-2011 03:30 AM
Views:
2641
Synopsis:
The benefits of implementing customer service training for employees and managers are many and the importance of this training should never been overlooked. However, implementing a training program that proves to be successful is a challenge that every company faces since it involves an array of factors. An effective employee training program must go beyond textbook material. It must also take into account the specific company's needs, its customer's needs and an assessment of how well employees and managers are meeting those needs, among other factors.