Safety
Informative articles, tips and facts about workplace safety training.
Safety Entries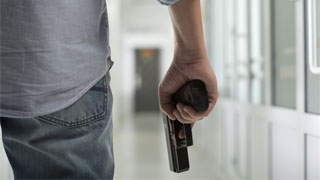 Planning for an Active Shooting in the Workplace
Category:
Safety
Author:
TrainingABC
Posted:
07-28-2018 07:01 AM
Views:
428
Synopsis:
It seems like there is another active shooting in the news on a weekly basis. The details are horrific and the tragedy almost never results in less than multiple deaths. While there is no way to keep your workplace completely safe, there are strategies to prevent a shooting from happening and survive a shooting if one occurs.