Most Viewed Articles
Most Viewed Articles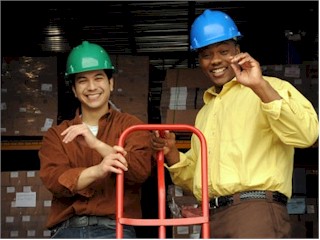 Workplace Bullying Prevention for Managers
Category:
Workplace Bullying
Posted:
08-22-2011 10:02 PM
Views:
2973
Synopsis:
Workplace bullying is a problem in nearly every workplace in the world. Some organizations face greater challenges with bullying than others, but it rears it's ugly head in most organizations today. Workplace bullying is essentially treating others with hostility. Bullying happens every day peer-to-peer, however bullying by managers towards their subordinates is an even greater problem. Most studies show that workplace bullies are managers nearly 75% of the time.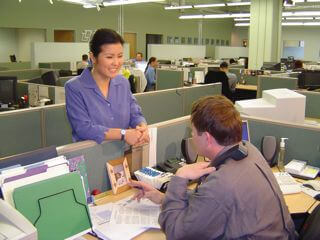 The Manager's Role in Customer Service Training
Category:
Customer Service
Posted:
01-19-2011 07:16 PM
Views:
2962
Synopsis:
Creating great customer service in any company begins with management, no matter what the business is. The reason why is simple-Control for the company lies in management's hands. They control how the company runs and the image they wish to produce, all focusing on customer satisfaction to ensure profit goals are met. Managers are in a position to show, teach and model how the customer service is played out. A quality management training program and, in particular, customer service management training, are the preliminary steps toward ensuring all company employees provide ongoing service that keeps customers returning and profits increasing.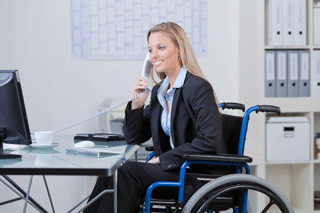 The Americans with Disabilities Act
Category:
Info
Author:
Jim McKay
Posted:
01-13-2018 06:21 AM
Views:
2940
Synopsis:
The ADA can be complicated, but we've simplified the major points of the law for you. The ADA was passed as the civil rights bill for people with disabilities. Negative misperceptions about disabled workers made it very difficult for them to find meaningful work. As a result, the country lost the benefit of all the skills and knowledge disabled employees possess. With the ADA, lawmakers sought to right that wrong. The ADA makes it illegal to discriminate against people with disabilities in hiring practices and on the job and allows them to bring their talents into the workplace. This improves the economy as a whole and gives everyone with a disability the chance they deserve.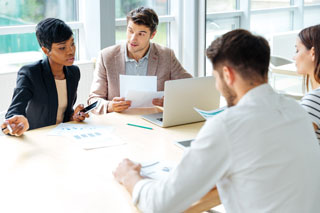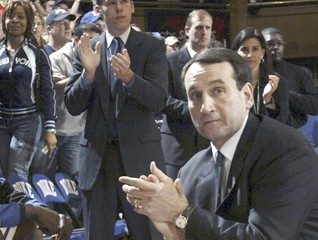 Five Quick Ways to Motivate Your Employees
Category:
Management/Leadership
Posted:
04-19-2011 11:48 PM
Views:
2924
Synopsis:
Your job has a manager has many facets, but probably the most important one is to motivate your employees to higher productivity and efficiency. With the economic climate, impending layoffs and the generation lack of optimism in the business world these days, your job as a motivator is even more crucial. Managers need to look for ways to keep their employees inspired and quickly! Here are few simple ways to get started motivating your employees.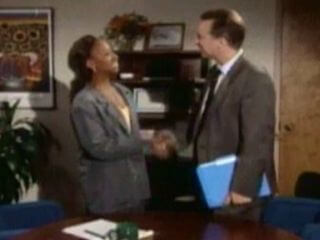 Interviewing: Facts are the Key to making it more than a gut feeling
Category:
Articles
Posted:
12-05-2010 03:58 AM
Views:
2921
Synopsis:
Facts are the buried treasure of any interview. As an interviewer your main objective is to dig through everything and get the facts that determine if the candidate has the knowledge, skills and ability to do the job you are hiring for effectively. The way to accomplish this is through behavior-based questions. These are questions that are designed to uncover past behaviors that can be used to predict future behaviors.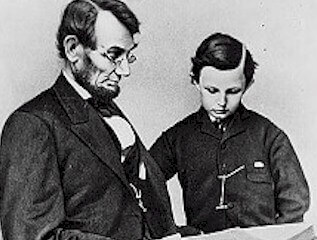 Staying a Great Manager While Becoming a Great Leader
Category:
Articles
Posted:
12-14-2010 03:51 AM
Views:
2869
Synopsis:
Great business leaders know that there is a lot more to becoming a leader than simply being assigned to the role of manager. A manager is primarily an administrator. The job of a manager is to run a section, group or division of an organization and the role is an important one. The skills associated with this administration take years to develop and the position is earned. However, it does not automatically make you a leader. A leader earns his title by getting others to follow his vision. Both roles are extremely important within an organization and the employee who excels in both becomes an organization's most valuable asset and leadership training is imperative to accomplish this.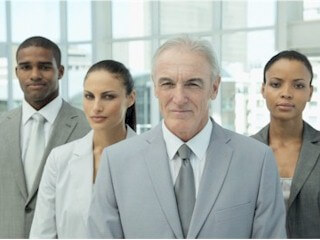 Behaviors that lead to Illegal Workplace Harassment
Category:
Harassment
Posted:
04-06-2011 11:48 PM
Views:
2848
Synopsis:
There are a number of behaviors that could lead to illegal workplace harassment. When continuous and unwanted behaviors are insensitive or offensive and focus around a difference or perceived difference, they can reach the level of illegal workplace harassment. Workplace harassment training should focus on the various types of behaviors that are considered offensive. It does not hurt to specifically spell out a number of these behaviors to make sure there is complete employee understanding in your harassment training.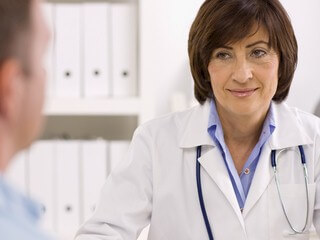 HIPAA Privacy Compliance Training
Category:
Employment Law
Posted:
08-20-2012 09:40 PM
Views:
2839
Synopsis:
HIPAA privacy protection is federal law and sets limits on who can look at our private electronic, oral and written health information. The security component requires health organizations to protect patient electronic information with a tight level of security. It is critical that all employees who work with patient records understand HIPAA and how to handle and secure patient medical data. Comprehensive HIPAA privacy training is required by the law.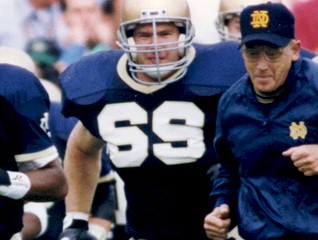 Are You Inspired? It's Up to You!
Category:
Employee Development
Posted:
05-07-2011 11:46 PM
Views:
2839
Synopsis:
Do you wake up in the morning with a pep in your step ready to take on the day or do you dread every moment of your job and wake up depressed and unmotivated. Unfortunately, millions of people are the latter. They lack inspiration in their job and in turn they have little productivity. Their lives are bleak because of it and they mope along uninterested day by day.

What's the difference between the two employees? Between the ultra-motivated and the completely unmotivated? It comes down to self. Those that are motivated, choose to be motivated and those that aren't choose to be unmotivated. It's really that simple.