The No Fear Act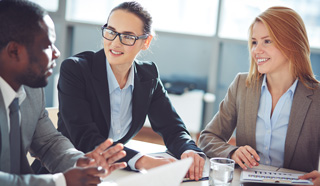 Category:
Harassment
Author Name:
TrainingABC
Posted:
12-18-2020 06:33 AM
Views:
3758
Synopsis:
Federal government employees are protected by federal harassment law. Additionally, they are protected by the
Notification and Federal Employee Antidiscrimination and Retaliation Act
.
In 2002, the Notification and Federal Employee Antidiscrimination and Retaliation Act was signed into law.
The law provides additional protection under existing discrimination, retaliation, and whistleblower laws for federal government employees.
The law requires federal agencies to:
Provide training on the Act to every employee every 2 years and within 90 days of hire for new employees.
Notify employees of their rights under the Act.
Post notices that show findings of discrimination.
Publish data showing complaints and outcomes.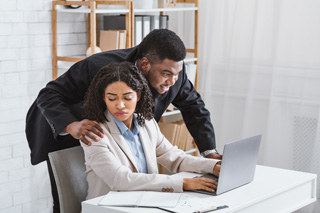 Additionally, federal agencies are required to pay back the Department of the Treasury for awards, judgements, and settlements involving their organization.
Transparency and accountability are at the heart of the Act and serve to strengthen existing laws.
Notification
Each year, federal agencies must provide notice to all its employees and applicants about the rights and remedies available under anti-discrimination and whistleblower laws.
The notice may be given in paper form such as a memorandum or in electronic form such as email. Additionally, the notice must appear on the agency's website.
New employees must receive notification in the agency's orientation program or within 90 days of hire…whichever comes first.
Anti-Discrimination
Federal agencies and their supervisors may not discriminate against employees due to their race, color, religion, sex, gender identity, sexual orientation, national origin, age, disability, marital status, or political affiliation.
Illegal discrimination occurs when employees are treated poorly or unfairly due to these protected characteristics.
This means that employees are protected from discrimination in employment actions such as hiring, termination, promotions, performance appraisals and requests for reasonable accommodations for religion or disability.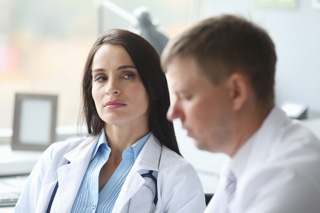 Employees are also protected from discrimination if they are perceived to be members of a protected group, even if they are not actually members of that group.
For instance, it is illegal to discriminate against an employee for being Jewish, even if she is not actually Jewish.
Additionally, employees cannot be discriminated against because of their association with members of a protected group.
For instance, it is illegal to discriminate against an employee because of his wife's nationality.
Victims of unlawful discrimination should contact an Equal Employment Opportunity counselor within 45 calendar days of the alleged discrimination before filing a formal complaint of discrimination with their agency.
Victims of age discrimination may contact an EEO counselor or give notice of an intent to sue to the EEOC within 180 calendar days of the alleged discriminatory action.
Victims of discrimination based on marital status or political affiliation may file a written complaint with the US Office of Special Counsel or, if available, file a grievance through their agency's administrative or negotiated grievance procedures
Whistleblower Protection Laws
Whistleblowers are workers or job applicants who report violations of wrongdoing by federal organizations.
As long as the whistleblower believes there is legitimate evidence of violations of the law, rules or regulations; gross waste of funds; abuse of authority; or a substantial danger to public health or safety, then he or she is legally protected from reprisals.
If the disclosure of information is a violation of the law or if there is an executive order prohibiting the release of the information, then to receive whistleblower protection the disclosure must be made to the Office of Special Counsel.
Improper disclosures of protected information may result in discipline and/or prosecution.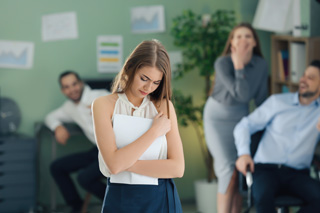 Routine or required disclosures made as a part of an employee's job duties are not protected as whistleblowing activity.
Managers or supervisors cannot take retaliatory personnel actions against employees who participate in legally protected whistleblower activities.
Victims of whistle blower retaliation may file a formal complaint with the US Office of Special Counsel.
Retaliation
Retaliation occurs when an individual faces negative employment action for participating in activities that are protected by law.
Protected activities include:
Opposing discrimination.
Filing a discrimination complaint.
Participating in a discrimination complaint as a witness.
Reporting violations of the law, waste of funds, abusive of authority, dangers to health and safety, or other examples of wrongdoing.
Retaliation does not need to involve a negative employment action to be illegal.
Any activity that would deter a reasonable person from participating in a discrimination complaint or from disclosing legitimate instances of wrongdoing is considered illegal retaliation.
Remedies
Employees should be compensated for losses they incurred resulting from discrimination or retaliation.
For example, if a victim was passed over for a promotion due to discrimination, an appropriate remedy would be to receive the promotion and back pay equivalent to what would have been earned in the new position.
Additionally, victims may be entitled to recover attorney's fees, courts costs, and other legal expenses.
Agencies involved in discrimination are required to stop the discriminatory practices and take steps to ensure they do not reoccur.
If the discrimination was intentional and based on race, color, national origin, sex, sexual orientation, gender identity, religion, disability, or genetic information then the victim may be entitled to compensatory or punitive damages.
Compensatory damages may include costs associated with a job search or medical expenses and emotional harm such as mental anguish, inconvenience, or loss of enjoyment of life.
Punitive damages are designed to award victims and punish agencies who have committed especially egregious acts of discrimination.
Disciplinary Actions
Employees who violate provisions of the No Fear Act are subject to disciplinary actions up to and including termination.
If the alleged discrimination or retaliation is under investigation by the Office of Special Counsel, then permission from the OSC is required before disciplinary action is applied.
In Conclusion
Federal agencies cannot operate and serve the public effectively if they practice or tolerate discrimination.
The No Fear Act was passed to ensure that every federal employee is treated fairly and is given their rights under the law.
About the Author
Comments on The No Fear Act