California's New Pay Transparency Laws
California's New Pay Transparency Laws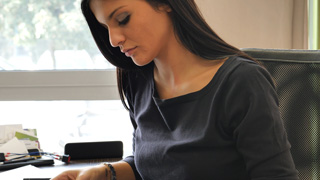 Category:
Employment Law
Author Name:
TrainingABC
Posted:
11-01-2022 06:31 AM
Views:
831
Synopsis:
Starting on January 1st, 2023, California has new pay transparency laws.
California Has a New Pay Transparency Law: Here's Everything Employers Need to Know
In a win for current employees and job seekers, Governor Gavin Newsom signed into law Senate Bill 1162 on September 27, 2022. The law redefines the standards and expectations surrounding pay transparency in California. It applies to both public and private businesses, legally requiring businesses with 15 or more employees to disclose pay scales for job listings and provide heightened pay data disclosures.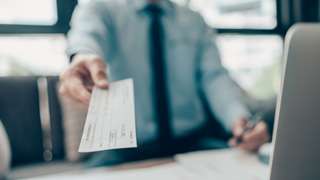 Since it goes into effect on January 1, 2023, it's critical that business owners and employers of all sizes prepare for it in order to avoid penalties for failure to comply with the new law. If you're not sure where to start, here's everything you need to know about California's pay transparency law:
Employer Requirements
As mentioned, this law applies to businesses that are public and private as long as they employ 15 people or more. In California, this will impact nearly 200,000 businesses. This law has multiple layers, so understanding its requirements in entirety is critical. It requires that these businesses do the following:
Disclose Pay Scales on Job Postings
Employers must include a pay scale for any job being advertised, including job postings that exist on third-party sites. This portion of the law is meant to tackle wage disparities in the early stages of employment and provide clear, transparent information to prospective job seekers. It's unclear whether the law applies to nationwide job postings that are open to hiring in California, but for listings within California, this is a major requirement.
"Pay scale" has a loose definition within this law and is defined as "the salary or hourly wage range that the employer expects to pay for the position." Prior to this bill, an existing law required employers to share the pay for an open position once an applicant had completed the initial interview, but now, any applicant can request this information before interviewing for the role.
Provide Pay Scales to Current Employees
Employees that are currently employed with businesses included in this law can request the pay scale for their current position. This enables further pay equality in the workplace by equipping employees with the knowledge of what they should be making in their role, reducing the chance of worker exploitation by their employers. Once this law goes into effect, employers will likely receive a high volume of pay scale requests, so they should prepare in advance to provide that information when needed.
Record and Report Pay Data
A portion of this law requires transparent pay reporting for these businesses as well. Employers must abide by these record requirements and maintain the pay data of each employee, along with their job title and wage history. These records must be kept throughout the duration of an employee's tenure within the organization and for three years after their departure.
All of the records defined above must be available for the Labor Commissioner to review when needed. This portion of the law allows for regular investigations into the potential issues of patterned wage discrepancies that contribute to pay gaps and worker inequalities. Keeping these records in accordance with the new law will be an undertaking for businesses of any size. Diligent, detailed records will need to be maintained, and many employers may not yet have the infrastructure in place to support these requirements. Employers should plan to save historical records that exist now and bolster their retention schedules to comply with the new law.
Annual Pay Data Report
Only for employers with 100 or more employees, this law changes the requirements surrounding the Annual Pay Data Report required by California. These businesses must file a report with the Civil Rights Department that details pay data broken down by race, ethnicity, and gender within major job categories such as executives, mid-level managers, sales workers, laborers, service workers, and more.
Staffing companies and labor contractors are included in this bill. Since contract work is on the rise, the bill enforces that contractors should get the same pay protections as employees that are hired directly by any organization. For 2022, this report needs to be filed by May 10, 2023. For later years, the report should be filed each year on or before the second Wednesday in May.
Failure to Abide Wil Result In…
This new law goes into effect fairly quickly, so businesses need to prepare for its commencement before the calendar year of 2022 is over. If any portion of the law is not followed, a number of consequences can be imposed upon the employer that fails to abide by the regulations outlined in SB 1162.
If a person experiences or knows of a violation, they can file a complaint with the Labor Commissioner within one date of learning about the said violation. The one-year requirement does not apply to when the violation allegedly occurred, but rather when it became apparent to the reporter of the violation. Each violation could face fines of up to $10,000. Regarding the disclosure of pay scales on job listings, fines can be avoided if the pay scale is added to the listing.
If eligible businesses fail to follow the standards surrounding the Annual Pay Data Report, they can face penalties of up to $100 per employee for the first offences and $200 per employee for any later offense. The larger an employer, the higher the penalty costs will be since they are based on a per-employee basis.
Preparing for the Future
As organizations attempt to improve their positioning in preparation for this new law, current data tracking and reporting infrastructure surrounding pay transparency should be audited. All existing positions will need to have defined salary ranges and all job postings should include the same information. Many other states including Washington and Colorado have started to enact or consider similar laws so looking to them can be helpful in determining how to best navigate these changes.
About the Author
Comments on California's New Pay Transparency Laws