The Manager's Role in Preventing Violence
The Manager's Role in Preventing Violence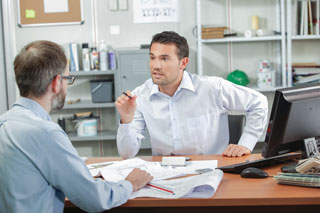 Category:
Articles
Author Name:
TrainingABC
Posted:
11-21-2018 12:23 AM
Views:
1233
Synopsis:
Workplace violence can be anything from an active shooter to threats and intimidation. Managers have a critical role in preventing violence in their workplace.
Managers at any business—no matter how large or small—must take responsibility for both the product or service that they sell and the welfare of their employees at the office. Managers must wear many hats and some of those hats may involve tasks that are not necessarily the most exciting. But having said that, some of those tasks are absolutely critical for the continued success of your organization.
One of those tasks that we would like to discuss further is preventing workplace violence. With many people working in close quarters under stressful conditions, an occurrence of workplace violence is not impossible. Yes, it is unlikely, but understanding what workplace violence is and how to prevent it can go a long way toward avoiding some catastrophic incident that injures not only the individuals involved but the company as a whole.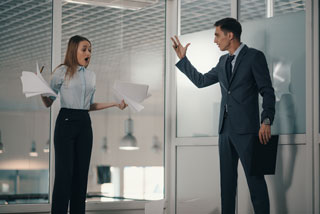 The Basics
Let's start with the basics. OSHA defines workplace violence as "violence or the threat of violence against workers." Workplace violence can occur inside or outside the physical workplace and can range from simple verbal threats to physical scuffles between employees to homicide within the workplace.
Homicide is often what gathers most of the attention, as the news media tends to focus on the catastrophic images of workplace shootings. Having said that, managers have to keep an eye out on some of the more "minor" instances of workplace violence. According to OSHA, around two million Americans are victims of workplace violence each and every year. Some of the more vulnerable employees to workplace violence are those who (1) exchange money with members of the public, (2) deliver passengers, goods, or services, (3) work alone or in small groups during non-business hours, or (4) work in high-crime areas or community settings where they have extensive contact with the public.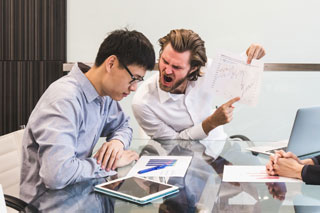 Workplace violence is an extremely serious issue and managers must be cognizant of its effect on the workplace. Failing to adequately deter or punish those incidents of violence can lead to physical or mental injury and decreased morale around the office.
What You Can Do
So as a manager, what can you do to prevent workplace violence? While there isn't an exhaustive playbook, the following tactics and strategies can help decrease the odds of an unfortunate incident affecting one of your employees.
First, managers should educate their employees about workplace violence. One of the best ways to do this is to provide some sort of training where you can explain what workplace violence is and how employees can identify and prevent it. As with other forms of compliance training, workplace violence training can include real-life case studies to illustrate the topic in a more tangible way. From there, make your employees complete a mandatory quiz so that you can ensure that they internalized the training. It also helps to keep those quiz results in your internal files.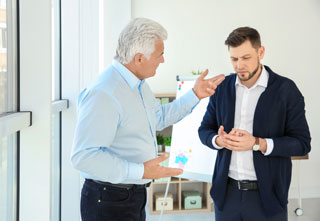 Next, think about investing in security devices and tools in your office. For instance, surveillance cameras both inside and outside your office can deter potential workplace violence. Even if workplace violence does occur, surveillance cameras can help you identify the perpetrator or perpetrators and respond accordingly. In addition to surveillance cameras, things like alarm systems and even extra lighting can deter violence and make your employees feel safer. If an employee is working alone late at night, for instance, an extensive lighting system can make him or her feel safer as they are leaving the building to walk to their car.
If your business handles lots of cash, try to limit the amount of cash that is held on premises. If your cash registers are often full, employees or even customers may feel more emboldened to threaten violence to steal your business's cash. You can even think about using drop boxes or something similar to limit your amount of cash on hand.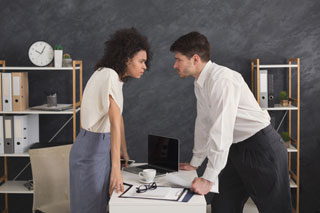 Finally, managers can tell employees not to enter an area where they feel unsafe. This includes areas both on-premises and if your employees are traveling to other locations on company business. Discretion is key. If employees feel apprehension or anxiety about their safety, they should know to stay conservative, do not travel to the location, and to speak with the manager about the situation.
Prevent Workplace Violence Today
While we are living in a more independent world, managers have a responsibility to try to deter and prevent workplace violence. The stakes are high. Because of this, we encourage you to use any or all of the referenced tactics to lower the odds of workplace violence at your business. We encourage you to start planning (and acting) today.
About the Author
Comments on The Manager's Role in Preventing Violence