The Importance of Company Culture in Talent Acquisition
The Importance of Company Culture in Talent Acquisition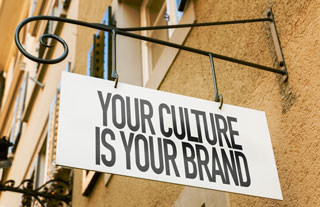 Category:
Articles
Author Name:
TrainingABC
Posted:
05-07-2018 08:11 AM
Views:
2633
Synopsis:
Nowadays company cultural is a critical component in attracting top-level talent. Culture is now relevant in every aspect of recruiting. Many prospective employees will value finding an organization that is a good fit for them over a job that pays more money. Human resource managers need to include company culture as part of the recruiting process to ensure that prospective candidates will be a successful fit with their organization.
As human resource managers, we wear many hats. Arguably, however, one of the most important hats we wear focuses on talent acquisition.
It's always a tough job, but it has gotten even tougher. Employers are having trouble finding qualified candidates for certain roles and, according to a columnist at Forbes, there is no easy solution.
We obviously look to fill open positions with candidates with the relevant skills. Having said that, tell us if this sounds familiar.
You are impressed with a candidate's background and skills and, after a promising interview, you extend an offer to the candidate. You're optimistic that the candidate will be a great fit for your company and you believe that he or she feels the same. Yet there's bad news: the candidate decides to go with another company.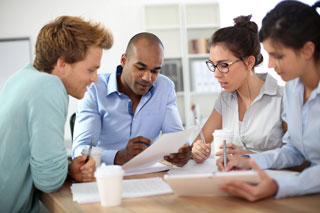 What gives?
While there are a variety of factors that may be at play, we obviously cannot ignore the effect of company culture. In applicants' mind, culture is becoming an increasingly important component of whether or not they accept your job offer.
According to a survey by Glassdoor, prospective hires want to hear about your company's culture, compensation, and benefits. In fact, 94 percent of respondents said that they are likely to apply to a job if the employer actively manages its brand, meaning that it shares details of its company culture and publicly responds to company reviews.
Simply put, future hires aren't sitting on their hands. They are looking at websites like Glassdoor, Indeed, and Vault to get a better sense of life within your company. They monitor social media to see if your company has a robust presence and if it is viewed positively by the community. They may even contact current employees or some of your company's suppliers to better understand what life is actually like in your company.
While you're doing your own due diligence on the candidate, it's safe to say that they are returning the favor.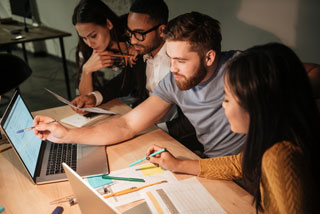 It's clear that company culture affects talent acquisition, and we need to be proactive in ensuring that (1) our company culture is what we want it to be and (2) we are properly showing off our culture so that we can find the right hires.
Let's start by first examining our own company culture. Before touting your company culture to potential hires, you yourself must understand your company's culture. This may be tougher than you think. Sure, your company may have a mission statement and even principles that you're encouraged to follow. But what does your company really stand for?
Company culture is either decisively defined or organically springs up from the collective habits of management and employees. Your company's mission statement may say one thing but employees' collective behavior may say another. The mission statement, for instance, may emphasize work-life balance for employees yet nearly everyone is tied to their phones on the weekends.
Whatever the circumstance, it is important to dig deep and truly understand your company's values and principles. As staffers who screen and bring on new talent, this is especially important. A new hire who is a bad cultural fit will not only be financially costly but could lead to lower morale within our company.
Once you have a better understanding of your company's culture, life will become easier for you when recruiting new hires. But that's only half the battle: you still need to articulate your company's culture to potential hires so that you are targeting those candidates who will best fit.
So how do we do this? There are several things that you can do right now.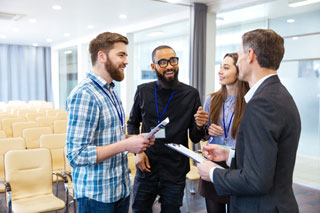 First, you can attract the best-fit talent by carefully crafting job descriptions. When drafting job requirements and desired requirements, you can expound on the desired traits and attributes that will best fit your company culture. Next, it's important to prepare for specific questions about your culture. Job applicants are savvier than ever and will likely ask you about your workplace culture. Instead of improvising, you can prepare for these questions in advance. For example, think about how your company increases the likelihood that employees will embody the company's values. Finally, think about relying on current employees to share their experiences with the company. They are on the "front lines" and can provide a unique perspective on your company and the best fit for open positions.
Ultimately, your company's culture plays a larger-than-expected role in acquiring new talent. Luckily for us, however, we can leverage our culture to our advantage, ensuring that we are attracting the best-fit candidates to our company. What's there to lose?
About the Author
Comments on The Importance of Company Culture in Talent Acquisition