Pay Transparency Laws are Becoming More Common in Today's Labor Market
Pay Transparency Laws are Becoming More Common in Today's Labor Market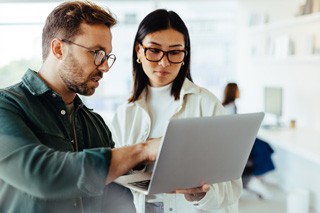 Category:
Info
Author Name:
TrainingABC
Posted:
08-24-2023 06:09 AM
Views:
453
Synopsis:
With proponents saying that pay transparency laws will help decrease wage gaps that exist in the labor markets, pay transparency laws are taking hold all across the nation
Currently, 26% of workers in the United States live and work in states that have enacted pay transparency laws, and another 23% will be covered if their states follow through with putting these laws in place in 2023. Although not all pay transparency laws look exactly the same, many of them share common protections for employees.
To understand how HR professionals can support and accommodate these new laws, we'll examine what they look like, how they play out in reality, and what responsibilities businesses may face down the line.
The Haves and Have Nots
As we move past the halfway point of 2023, eight states have active pay transparency laws in place; California, Colorado, Connecticut, Maryland, New York, Nevada, Rhode Island, and Washington are leading the charge in this domain. 16 states are in the process of reviewing and discussing pay transparency laws this year. Those states include Alaska, Georgia, Hawaii, Illinois, Iowa, Kentucky, Maine, Massachusetts, Missouri, Montana, New Jersey, Oregon, South Dakota, Vermont, Virginia, and West Virginia.
Some cities have taken matters into their own hands, refusing to wait for states to act. Cincinnati and Jersey City have pay transparency laws in place and Washington D.C. is working toward implementing its own regulations on this topic. Some business owners are making the mistake of assuming, based on the political leaning of their state, that they will not have to consider these types of laws. However, looking at the above lists, it's clear that this is a bipartisan issue in many cases.
What Do Pay Transparency Laws Do?
Most federal and state government jobs have listed salary ranges for years, with many posting publicly what current positions make, but for private companies, the same rules have not been applied in the past. Looking forward, not every pay transparency law is going to be exactly the same, but many of them have similar requirements for employers. Some of the common requirements written into these laws are:
Job Posting Salary Ranges
Employers with over a certain number of employees will be required to disclose salary ranges when posting a job on their own career board or third-party job posting platforms like Indeed.
At the state level, employers who are required to abide by these laws must file annual reports to disclose salary and payment information for their current employees.
If an applicant or current employee requests information about the salary range for a specific role, employers are required to provide that information.
The Impact of Pay Transparency
As these laws become more common across the United States, we will be able to collect more data about the impact they are having on the wage gap, but these laws go even further than that. In a survey conducted by the Society of Human Resource Management (SHRM), 73% of workers in the US are more likely to trust organizations that provide salary ranges, and about the same number are less likely to apply to roles that do not disclose salary information.
Whether your state is requiring pay transparency at this time or not, the message to employers should be loud and clear: staying competitive, retaining top talent, and attracting the best of the best requires pay transparency moving forward.
About the Author
Comments on Pay Transparency Laws are Becoming More Common in Today's Labor Market