Illinois SB 1829: What You Need to Know
Illinois SB 1829: What You Need to Know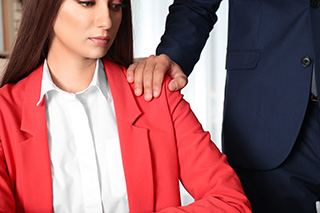 Category:
Info
Author Name:
Jim McKay
Posted:
06-10-2019 02:35 AM
Views:
1567
Synopsis:
Illinois is on the verge of joining New York and California by requiring sexual harassment training for both supervisory and non-supervisory personnel. Illinois SB 1829 is nearly law. Here's what you need to know if you employee workers in the state.
As a manager at your organization, you must ensure that you oversee a positive, respectful working environment. Doing so will not only put your employees at ease, but it will increase your organization's bottom line.
There are clear incentives to promote positivity and eliminate bad behavior at work. Additionally, if you own or manage a business in Illinois, your organization may be legally compelled to take certain actions to eliminate bad behavior in your office—specifically, sexual harassment.
Like other states throughout the country, Illinois has recently passed legislation addressing sexual harassment in the workplace. Called Senate Bill 1829 ("SB 1829"), the new legislation takes an aggressive stance toward sexual harassment and discrimination in the workplace.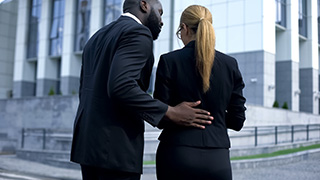 The bill is currently pending before the Illinois House Rules Committee. That said, whether you are a manager at a small or large business, it is worth your time to understand the bill itself and how it may apply to you.
SB 1829: Basic Facts and Compliance
SB 1829, also known as the Workplace Transparency Act, has several key features that could impact your organization. These are just some of the aspects in the bill, so you likely want to confirm with your organization's attorney and human resources representatives to ensure that you are in full compliance. You can find the complete bill here.
First, SB 1829 extends the umbrella of individuals who are covered under the Illinois Human Rights Act ("IHRA"), which is the overarching anti-discrimination statute in the state. SB 1829 extends IHRA protections to independent contractors, consultants, and other contract workers. Here, employers would be liable for harassing conduct that substantially interferes with the contractor's work or behavior that creates an intimidating, hostile, or offensive working environment.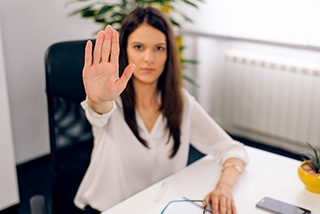 SB 1829 also impacts the type of language that you can include in contracts with your employees. Specifically, it prevents employers from including nondisclosure or non-disparagement clauses covering claims of sexual harassment. In other words, the Illinois State Senate decided to prohibit employers from using contractual language from silencing victims of sexual harassment. If employers want to include arbitration clauses in their employee contracts, SB 1829 also mandates those employers include written exceptions for harassment or discrimination claims. Workplace harassment or discrimination includes sexual harassment or any type of retaliation for reporting, resisting, opposing, or assisting in an investigation of harassment or discrimination.SB 1829 does permit nondisclosure or non-disparagement clauses in settlement agreements, although there are some restrictions (which you can find here).
Along with these contractual restrictions, SB 1829 compels certain disclosures for organizations that have entered into a settlement or had an adverse judgment related to a harassment or discrimination claim. If this applies to your organization and the qualifying event occurred in the preceding year, you would have to report that settlement or judgment to the Illinois Department of Human Rights. In that disclosure, you would report the total number of settlements or judgments, the number of settlements or judgments based on protected characteristics under the IHRA, any equitable relief that was ordered against your organization. This information is then aggregated and released in an annual report, meaning that your organization wouldn't be individually identified in the report.
These are just several components to SB 1829. Again, to get a full picture of the law, we encourage you to check out the entire text.
Training Requirements
There are several compliance steps to keep in mind—particularly if you entered into a settlement or experienced an adverse judgment related to harassment or discrimination.
One of the most important steps to comply with SB 1829 is to implement sexual harassment training. Under the legislation, employers need to provide sexual harassment training to all employees on an annual basis. The training needs to fit several minimum criteria, which includes an explanation of sexual harassment consistent with SB 1829, examples of conduct that constitutes unlawful sexual harassment, and a summary of employees' rights and available remedies and forums to adjudicate any claims of sexual harassment. Importantly, these aren't the only criteria in the legislation's training requirement, so you want to view the requirements to ensure that your training program is in compliance.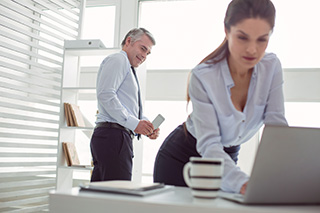 This training is mandatory under SB 1829. If your organization isn't in compliance, you may be subject to a financial penalty. This penalty can range from $500 to $1000 for your first offense, with graduated penalties for multiple violations.
Game-Changing Legislation
Ultimately, SB 1829 could be a game-changer in protecting workers and employees from sexual harassment. It imposes new requirements on public and private organizations so that sexual harassment can be deterred and prevented at the source.
While it isn't yet officially Illinois law, it is worth your time to pay attention to this legislation. By doing this, you can make compliance as easy as possible—should Governor Jay Pritzker sign the bill into law.
About the Author
Comments on Illinois SB 1829: What You Need to Know