California Senate Bill 1343 - Required Sexual Harassment Training for all Employees
California Senate Bill 1343 - Required Sexual Harassment Training for all Employees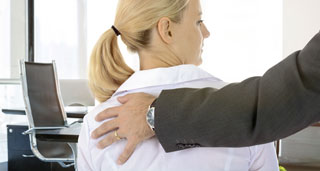 Category:
Info
Author Name:
TrainingABC
Posted:
12-30-2018 07:49 AM
Views:
1294
Synopsis:
Starting in January 2020, all California businesses with 5 or more employees are required to train all employees on sexual harassment once every 2 years.
In the wake of the #MeToo and #Timesup movements and reports of sexual harassment at some of the largest companies in America, legislators have acted to impose new training requirements on businesses. The latest example is in California, where California Governor Jerry Brown recently passed legislation to combat and deter workplace sexual harassment.
So what does this mean for you? If you are the manager or owner of a California business with five or more employees, you need to start preparing to comply with more stringent training requirements to deter and prevent harassment in your workplace. In this article, you will learn more about the new legislation and how you can comply leading up to January 1, 2020, the date when additional training programs must be implemented.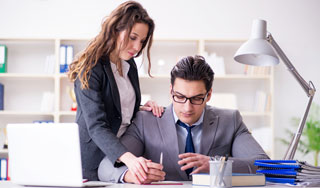 Senate Bill 1343
But before understanding your obligations, it is important to get a better sense of the law itself. Called Senate Bill 1343, the new law requires some employers to provide mandatory sexual harassment training for their employees. There are two categories of businesses and they may contain some overlap for particular businesses.
First, Senate Bill 1343 reiterates a 2005 California law that requires training for employers with 50 or more employees. These employers need to provide at least two hours of "prescribed training and education regarding sexual harassment, abusive conduct, and harassment based upon gender." This training must be given to all supervisory employees within six months of their assumption of a supervisory position, and once every two years thereafter.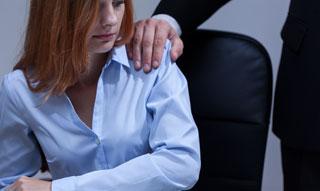 The most significant change in Senate Bill 1343 focuses on smaller employers. The second category of businesses involves an employer who employs at least five employees (including temporary or seasonal employees). By January 1, 2020, these businesses must provide at least two hours of sexual harassment training to all supervisory employees and at least one hour of sexual harassment training to non-supervisory employees. This training must then be delivered once every two years thereafter.
Because of the changes in this bill, smaller businesses now have a responsibility to offer sexual harassment training to both supervisory and non-supervisory employees—even if they hadn't conducted this training in the past. Senate Bill 1343 is a significant change, as about 92 percent of California's workforce (about 15.5 million workers) will need to receive sexual harassment training once every two years. If you run or manage a business that isn't solely a mom and pop venture, you will, in all likelihood, need to comply with this new law.
How to Prepare
So considering this new reality, how can you ensure that you are following all of the requirements in Senate Bill 1343?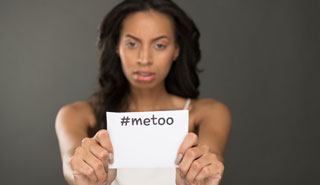 The most significant changes will occur if you manage or own a business with more than five, but fewer than fifty employees and have not had any sexual harassment training in place. If this is the case, there's no need to panic. You will be able to find compliant training material on the California Department of Fair Employment and Housing's website. If you don't want to use this free resource, you can find and use an alternative training curriculum, so long as it complies with mandated topics under California law. The completed list of mandated topics can be found in the bill itself, but some examples include an explanation of federal and state law on the prevention of sexual harassment and remedies available to employees who have been sexually harassed.
If you have a business with more than fifty employees, you will have already needed to implement sexual harassment training for supervisory employees. You will need to continue that training, but also provide at least one hour of sexual harassment training for non-supervisory employees. As with the above, it is also worthwhile to check and ensure that the training you offer is compliant with California law.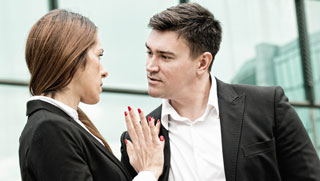 Having said all of this, you may have a specific question about how the law affects your training program already in place. If so, we recommend that you speak with your company's compliance officer or in-house attorney.
The New Future
The state of California has taken the lead in ensuring that organizations and companies are taking on workplace sexual harassment. Senate Bill 1343 is just the latest step in ensuring that employees feel safe and protected at work.
As a manager or business owner, you cannot ignore this new legislation. Luckily, compliance isn't overly onerous. By putting in the work now to understand how you must comply with the law, you will be in a better position to avoid unforced errors or mistakes in the future.
About the Author
Comments on California Senate Bill 1343 - Required Sexual Harassment Training for all Employees