TrainingABC Releases New Active Shooter Video for Workplaces
TrainingABC Releases New Active Shooter Video for Workplaces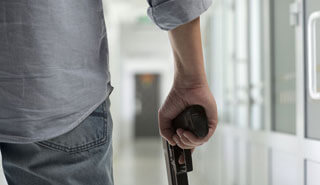 Category:
News
Author Name:
TrainingABC
Posted:
08-03-2017 12:00 AM
Views:
3929
Synopsis:
TrainingABC Releases New Active Shooter Video for Workplaces
TrainingABC is proud to announce the release of a brand new active shootings in the workplace video training course. The course is tailored to be used in workplace training and focuses on both prevention and survival.
Like all TrainingABC courses, the program is available in DVD, USB flash drive, MP4, SCORM e-learning, On Demand streaming and as an online training course.
This course joins TrainingABC's other two workplace violence prevention courses - Workplace Violence Prevention Made Simple and Workplace Violence Prevention Made Simple for Managers. The courses can be used individually or together to make up a comprehensive workplace violence program.
About the Author
Comments on TrainingABC Releases New Active Shooter Video for Workplaces